Functional fashion for firms from all sectors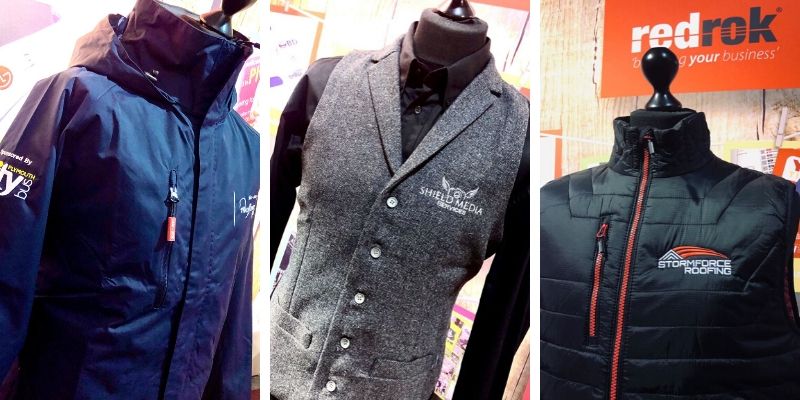 We help companies across the UK with personalised uniforms and workwear that makes some of the country's leading brands stand out from the crowd.
We're specialists in embroidery, with a team of in-house experts able to personalise your clothing including logos, lettering and screen printing.
Trust us to create embroidered workwear for maximum impact and professionalism across our extensive range of clothing options.
The international Mayflower 400 commemorations take place at towns and cities across England, with a vibrant events programme staffed by hundreds of organisers and volunteers.
The 400th anniversary of the sailing of the Mayflower marks a moment in history, and the teams behind the remarkable cultural programme needed a uniform to match.
Redrok created these stunning jackets, polo shirts, T-shirts and fleeces for the 'Mayflower Makers' crew and volunteers – the dedicated team behind the events taking place throughout 2020.
The uniform needed to be suitable for all weathers, plus detailed screen prin
Do you require pricing on any of our products or services?